Polynucleotides and skin regeneration – the latest in skin science – introductory offer
Research into the science of ageing means that we are now able to boost how our ageing cells work. There is some very impressive research coming out on the role of polynucleotides, the latest scientifically proven way of regenerating your skin by boosting its collagen production.  It is particularly suited to those with shallow ageing lines around the eyes, on the cheeks and for those irritating lines around the mouth.  It is also suitable for the loose skin of the neck and for the sun damaged décolleté area.  It is an injectable gel, but not a filler as such as it does not volumise.  It is therefore different to standard fillers, eg.  Juvederm/Profhilo.  Three sessions are needed, spaced 2 to 4 weeks apart.  After the second treatment you should notice that your lines are less noticeable, your skin looking fresher and younger.  One 2ml syringe effectively treats two areas which include the eye area, shallow cheek lines, lines around the mouth, neck, décolleté.  As a guide, two syringes at each session will treat the whole face.
I'm offering the first few clients (at all clinics) to book in a course of three 2ml syringes for £750 or six syringes for £1200.  Many of you would benefit from two syringes per session enabling greater areas to be treated.  Maintenance of one or two syringes every six months is advised.  Payment for the course is at the first session.  This offer represents excellent value, as I gather that some clinics offer this treatment at £300 to £500 for one syringe. 
Profhilo
St John Clinic is now offering Profhilo treatment.
Special offer in 2023 – £200 per 2ml treatment for face, neck or décolleté.
Please email the clinic to make an appointment:  dr@stjohnclinic.co.uk
Profhilo is a liquid hydrating treatment for face and neck.  This hyaluronic acid based filler is different to the more classical dermal fillers (such as Juvederm), in that it specifically targets the skin and improves its texture without adding volume to the face or neck.  Think of it as a liquid, spreading filler which boosts the skin's appearance.  This hydration results in glowing skin, improvement in fine lines and wrinkles and in the structure of the skin over time, due to its positive effect on the production of collagen and elastin.
Please note that Profhilo will not replace the effects of classical dermal fillers, such as Juvederm, which can erase deeper lines and which actively lift skin and improve jowling.
The treatment is straightforward, quick to perform, at 10 minutes for a full face or neck treatment.  It is not painful and bruising is uncommon as these are such shallow injections, and you can resume work and social activities straight away.
Two treatments are necessary, spaced one month apart. For more damaged skin, three treatments spaced monthly are advised, in which case your third and subsequent treatments will each cost the usual price of £300.
Eyelash enhancement serum:
My introductory price, which had not changed for more than 10 years, has come to an end as the cost of this product from my suppliers has increased.
My new prices, with immediate effect, include shipping and you will note that they are still remarkably competitive compared to those of "MyLash," for an identical product and service. The health of your eyes is vitally important, and whilst eyelash enhancement serum is safe for almost all of my clients to use, I have always retained the services of a consultant ophalmologist should you experience any concerns with this product.
| | | |
| --- | --- | --- |
|  3ml bottles | ST JOHN CLINIC | MYLASH |
| 1 bottle | £60.00 | £110.00 |
| 2 bottles | £100.00 | £210.00 |
| 4 bottles | £180.00 | £395.00 |
| 6 bottles | £240.00 |   |
Includes shipping to UK addresses and applicator brushes. Additional postage charges may apply for sending to international addresses.
Latisse is the brand name for eyelash enhancement serum, a prostaglandin analogue and is available in the UK under the brand name, Lumigan, or simply the generic serum.
This eye drop, when applied to the roots of the upper lashes daily for 16 weeks, doubles lash fullness and makes lashes longer and darker. Results may well be noted from 3 to 4 weeks of continuous daily use, but it is thought that maximum effects take up to 16 weeks to fully develop.  There are anecdotal reports that application directly to the eyebrow results in stimulation of hair growth to this area.
When eyelash enhancement is discontinued, lashes will slowly return to their previous appearance.
If you have eye problems, you must consult your doctor before using this product.
If you have an eye condition such as glaucoma, macular oedema or eye inflammation, or if you have questions about Latisse's effects on your eye health, please discuss this with your ophthalmologist.
Common side-effects are itchy or red eyes.  Eyelid skin darkening may occur which is likely to be reversible. Lumigan may very rarely cause increased brown pigmentation of the coloured part of the eye which is likely to be permanent. This side-effect may occur in those with mainly brown eyes.  Hair may grow on the skin that eyelash enhancement frequently touches.
Shrinkage of the fat cells in the tissues around the eyes might result in a slightly hollowed look in susceptible clients.  This has been reported in clients using these drops in the eye for the treatment of glaucoma.  It is not known if this side-effect occurs in those using drops on the eyelid skin for purposes of eyelash enhancement.  Conversely, this side-effect can improve the appearance of those with puffiness around the eyes where there is excess periorbital fat.  This side-effect is reported to usually reverse within weeks of discontinuing the use of this product.
Although no studies have confirmed harm in pregnancy,  we would advise against its use in pregnant and breastfeeding women 
PROCEDURE FOR ORDERING THIS PRODUCT:
You can now order this product via the SHOP tab on our homepage.
Alternatively:
1   Send an email to:  dr@stjohnclinic.co.uk including the following personal details:
Full name
Date of birth
Mobile number
Full postal address (for receipt of your order by recorded delivery)
2   State the number of months you wish to order (please see price list above)
3   We will email you a consent form.  Please read and agree to it and email it back to us.
4   We will call you to take payment by debit/credit card.  The product will then be dispatched to you.
Please expect to receive your order within 2 to 5 business days.
Filler Face Lift
| | |
| --- | --- |
| | |
| Mrs TS before | Mrs TS after 7 fillers |
London client 2023 before                    After Botox and 7 fillers
Cost per Juvederm filler £395
Buy 4ml receive 1ml free
Buy 7ml receive 2ml free
Jaw re-shaping:  Pay for 3 fillers, receive one free
When taken within a 6-month period
Expected to last more than 2 years
Maintenance 1 or 2 fillers per year
Forthcoming Scottish clinics – 2024

:

Aberdeen / Edinburgh  – every 8 weeks approx.

Edinburgh – Inverleith Dental Centre, 25 Inverleith Row, EH3 5QH
2024: January 27th, March 23rd
Aberdeen – I Smile Dental Clinic, 322 George Street, AB25 1HJ
2024: January 28th, March 24th
Forthcoming Bath clinics – 2023/24:
2nd Thursday of the month:  December 7th (extra clinic), December 14th.  2024: January 11th, February 8th, March 14th
Address:  St John clinic at the Apthorp Centre, Weston Road, Bath BA1 2XT
New clinic in Banbury (replaced Chipping Norton) – 2023/24:
Saturdays:  December 9th (no clinic in November).  2024:  February 3rd, March 2nd
Address: 45 The Green Dental Practice, 45 S Bar Street, Banbury OX16 9AB
Free parking is available behind the clinic (via Crouch Street)
Clinics Timetable
Monday:           Fulham (10am – 1pm) / Richmond (3pm – 6pm)
Tuesday:           Richmond (10am – 1pm) / Fulham (3pm – 6pm)
Wednesday:     Richmond (10am – 1pm) / Fulham (3pm – 6pm) 
Thursday:          Bath:  2nd Thursday of the month
Thursday (until Christmas 2023):  Fulham 10am – 12 noon / Richmond 3pm – 6pm (unless clash with Bath)
Saturday:          Banbury, Oxfordshire:  (once per month)
Saturday/Sunday:  Edinburgh/Aberdeen (every 8 weeks approx.).
The Sloane Square clinic CLOSED on 4th October 2023.
Introduction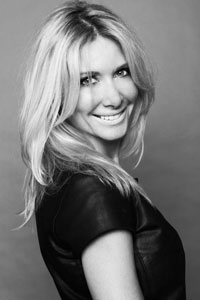 Lady St John of Bletso MBChB MRCOG MBCAM
Modern rejuvenation techniques have empowered us in the fight against the effects of ageing, ensuring that we look our best and feel good about ourselves whilst enjoying our lives to the full.
The St John Clinic was founded in 1995 by Dr. Helen St. John MBChB MRCOG to provide facial rejuvenation using the latest proven techniques with muscle relaxing injections, dermal fillers and Obagi skincare as well as the treatment of hyperhidrosis, all provided with sound medical practice.
Whilst undergoing rejuvenation treatment at The St John Clinic you can be confident that you are in the safe hands of a fully qualified doctor as Dr St John carries out all treatments herself. Rejuvenation is carried out without surgery.
Dr St John MBChB MRCOG MBCAM has worked as a doctor for 26 years. Much of her postgraduate training has been in the surgical specialty of Obstetrics and Gynaecology culminating in membership to the Royal College of Obstetrics and Gynaecology (MRCOG).
Skin Rejuvenation
Twenty years ago she saw the potential of non surgical treatments to rejuvenate the face. Her practice, the St John Clinic has expanded with the addition of a highly successful treatment for excessive underarm perspiration (hyperhidrosis)