I recently attended the annual anti-ageing conference in Monaco. This year I was particularly inspired by the pioneering developments in the cosmetic medical industry, in particular the latest fillers in the Juvederm range. Most of the lectures I attended focused on just how effectively we are able to rejuvenate the face using fillers safely, naturally and without the risks of surgery.
The ageing face – Botox ® or fillers?
Special offer – choose between a free Obagi Elastiderm eye cream (worth £80) or
Latisse eyelash enhancement lotion (worth £85) when you buy 1ml of any filler
(minimum spend £350).
The following example illustrates my view that fillers are perhaps becoming as important as Botox® in our fight against the ageing process. I watched a film starring Leonardo Di Caprio in his twenties. His face was so expressive that he had developed a prominent frown line, horizontal forehead lines and the beginning of crows' feet even when his face was at rest. Yet, because he had no other, more important signs of ageing, I felt he did not look older than his true age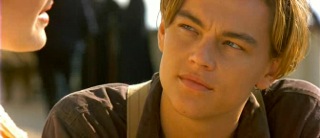 In my view, it is the following that make someone look older:-
hollow, sunken eyes and prominent under eye shadowing
cheeks that are flat, having lost their youthful padding
nose to mouth lines, a prominent vertical frown furrow
shadowing beneath the mouth corners.
A youthful face is a "blank canvas" of uniform padding. If you study a Vogue cover model, this is what you will see. There are no shadows nor vertical lines to distract the eye downwards. This is my goal when rejuvenating the face. When I study a face, in my mind I prioritise what's important for each client at every visit. I often advise that volumising the mid face might be more important than Botox® treatment to the upper face. Making the right choice is important especially as most of you are working within a limited budget.
In my view, the best fillers on the market are;-
Juvederm Voluma and Juvederm Volift for volumisation of the cheeks and lower face
Juvederm Volbella for the under eye area, lip enhancement and for lines around the mouth
The benefits of these fillers are;-
incredibly long lasting
contain anaesthetic
can pass through tiniest of needles making bruising less likely
can be easily removed
Introductory offer price £350 for 1ml (Juvederm Voluma, Volift or Volbella)
Obagi Elastiderm eye cream
This rich cream is clinically proven to help restore elastin and build collagen to restore the elasticity of your skin. I personally use it every day. A little goes a long way and a pot lasts me about 6 months.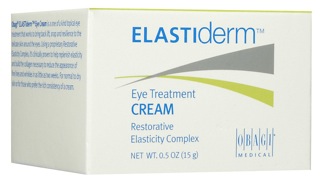 Latisse® (bimatoprost 0.03%) marketed in the USA, is the only FDA approved treatment for inadequate eyelashes. When applied once daily to the upper lashes, it results in longer, darker, thicker eyelashes.
Results become apparent by 4 weeks and are maximal at 3-4 months. Should treatment be discontinued, the lashes gradually return to their original length.
I have personally been very impressed by the results on my own lashes ( and on those of my staff!) I am aware how time consuming, impractical and often costly artificial lash extensions can be. The advantage of "growing your own" is the fact that they look natural( being longer versions of your own) Also you can wear mascara with them to enhance the effect.
Bimatoprost 0.03% is in fact an eye drop used for the treatment of glaucoma (raised intraocular pressure) but it was found that users of this treatment were growing longer eyelashes as a side effect! Though it is marketed (by Allergan the makers of Botox®) in the USA to enhance the eyelashes, it has not yet been approved in the UK.
If you visit www.latisse.com you can read all about it. You will note that full clinical trials have been carried out in the USA by doctors experienced in the fields of plastic surgery and dermatology.
There are several products on the market which claim to enhance the eyelashes However,only those containing the active ingredient Bimatoprost 0.03% have been subject to clinical trials which scientifically prove the claims made.
10% off your next treatment when you refer a friend
This is just a reminder to please let me know who you've referred and I will be delighted to give you 10% off your next treatment.
We've moved! Both my receptionists Ann and Emma are now based at Wimbledon Park. If you haven't yet visited this clinic, I think you will find it to be both comfortable and discreet.
Although it is a 3 minute walk from Wimbledon Park underground station, many of you will find the off street parking invaluable, particularly during the Wimbledon fortnight!
Annual Leave July 13th to 27th
Please be assured that during this period, staff will be working normal hours and will continue to take bookings as usual.
Evening clinics at the Harley St clinic
In order to accommodate busy central London commuters, I am offering early evening clinics at the Harley St treatments centre.
Address: 3rd floor, 152 Harley St, W17LH
Bookings: 020 8946 9694
Forthcoming clinics
Wimbledon Park – Monday to Saturday 9.30 am to 6 pm. Some evening clinics available
Harley St – Friday lunchtimes/evenings, Other weekday evenings possible.
Bath – July 28th, August 25th, September 22nd, October 20th, November 17th, December 15th
Glasgow, Edinburgh West End – July 6th, August 3rd, September 7th, October 5th, November 2nd, December 7th
Edinburgh Colinton, Aberdeen – July 7th, August 4th, Septtember 8th, October 6th, November 3rd, December 8th
I look forward to seeing you at one of the St John Clinics soon.
With all best wishes,
Lady St John of Bletso MBChB MRCOG
dr@stjohnclinic.co.uk
Tel 020 8946 9694
www.stjohnclinic.co.uk