Special offer for Spring
FREE Skinceuticals Hydrating B5 (usual price £60) OR Skinceuticals AGE eye complex serum 15ml (usual price £65) when you purchase a Skinceuticals Vitamin C serum – CE Ferulic £110 or Phloretin CF £125 – please see images below.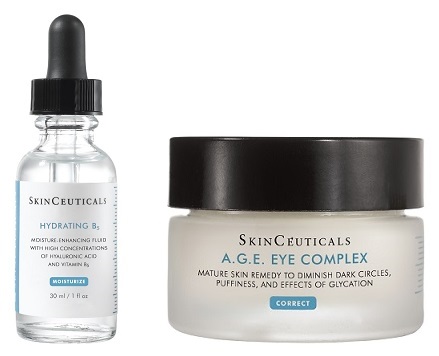 One free product per client
*Offer ends 31.5.2015 – Postage and packing- £5
I've always considered myself a "Botox® and fillers" specialist. Every year the next greatest thing for skin tightening comes out promising jowl lifting and skin tightening of face lift proportions. My opinion? You may end up spending a lot of money for only modest improvement. I've come to this conclusion as my clients generally report being less than impressed by the results of such treatments elsewhere.
Aesthetic medical treatments are expensive and it is therefore not unreasonable to expect a noticeable improvement in your looks. The reason I specialise in Botox® and filler treatments is because I'm confident that you will get value for money with very little risk. I came to this conclusion early on in my career as every masterclass left me more and more inspired as to how the face can be improved by these treatments.
However, you can have great Botox® but if your skin is dull and pigmented you're not going to look your absolute best. I've been offering Obagi skincare for the past 15 years. As you're probably aware, my practice is very much evidence based. I am a big fan of tretinoin cream (essentially vitamin A) as it is a collagen stimulator, promoting thicker (but paradoxically more refined looking) even toned skin.
Only over the past few years have I come across the excellent Skinceuticals brand. No matter how many oranges you eat, very little vitamin C actually reaches the skin where it exerts its antioxidant and healing effects, Skinceuticals vitamin C serums are specially formulated to cross the relatively impermeable skin barrier.
I use CE Ferulic serum daily and it gives my skin a lovely sheen, enhanced by Skinceuticals Hydrating B serum, popular on board flights with A list celebrities (and with me as at the time of writing I am 37,000 ft in the air). The Skinceuticals AGE eye complex is formulated for this delicate area and at £65 I think it also represents good value.
I'd really like you to try these products and am confident you will notice a rapid improvement in your skin's texture.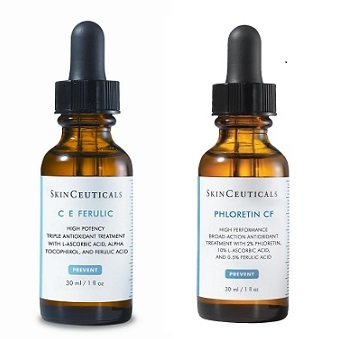 Latisse- eyelash lengthening and thickening lotion
I've been offering this prescription lotion (bimatoprost 0.3mg/ml) for more than 5 years since it was FDA approved in America for the treatment of inadequate lashes.
There must have been some press about this product as we've been getting a lot of interest in it lately.
I'd like you to try this highly effective product and hope you will be tempted if I continue to offer a 3 month supply for the price of 2. As it's a prescription item a consultation is necessary before purchasing this product.
1 bottle with brushes £85
3 bottles with brushes £170
Forthcoming clinics outside London
Bath – 7th/8th March, 4th/5th April,9th/10th May,13th/14th June,
11th/12th July, 15th/16th Aug, 26th/27th Sept, 24th/25th Oct, 21st/22nd Nov and 12th/13th Dec
Glasgow/ Edinburgh EH3 – 28th Feb, 21st Mar, 25th Apr, 16th May, 20th June,
18th July, 22nd Aug, 3rd Oct, 7th Nov and 5th Dec
Edinburgh EH13/ Aberdeen – 1st Mar, 22nd Mar, 26th Apr, 17th May, 21st June,
19th July, 23rd Aug, 4th Oct, 8th Nov and 6th Dec
I look forward to seeing you at one of the St John Clinics soon.
With all best wishes,
Lady St John of Bletso MBChB MRCOG
Tel 020 8946 9694
www.stjohnclinic.co.uk/
Find us on Facebook